Published: Tuesday, January 04, 2022 01:10 PM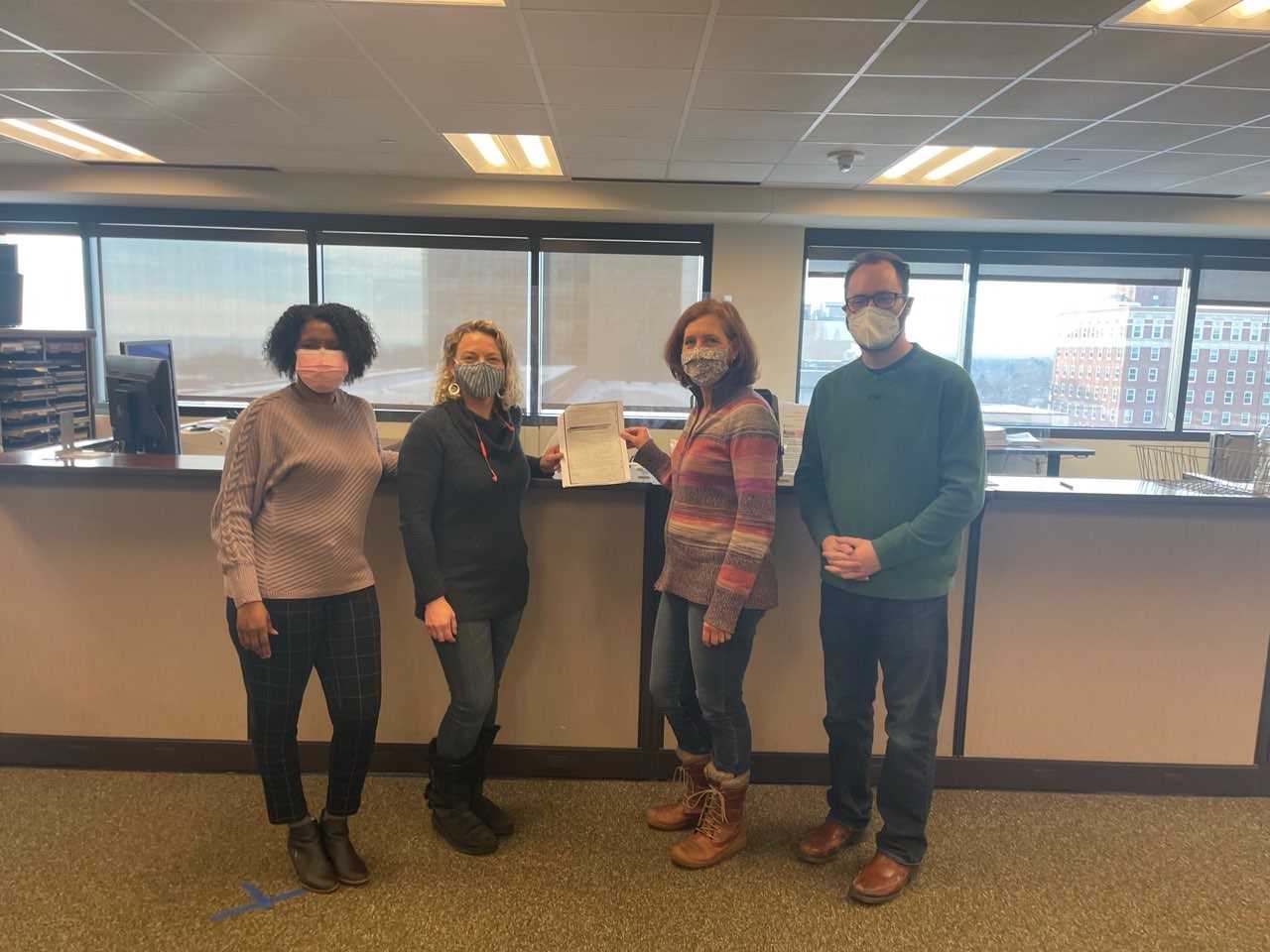 WAUKEGAN - Homeowners in Illinois can more quickly, easily and affordably remove racist language from their property deeds under a new law by State Senator Adriane Johnson (D-Buffalo Grove).
"Although racial restrictive covenants are no longer enforceable, residents have been forced to jump through hoops to strike the harmful and antiquated provisions from their property records," Johnson said. "By empowering homeowners to easily remove racist language from their property deeds, our state is taking steps to combat a painful relic of the historical harms done to our communities of color and to root out racism in all of our institutions."
The law was effective Jan. 1, 2022. Johnson joined Nicole Sullivan, Catherine Shannon and State Rep. Daniel Didech (D-Buffalo Grove) Tuesday at the Lake County Recorder Office to file a document to strike a local racial covenant.
Category: Press Release