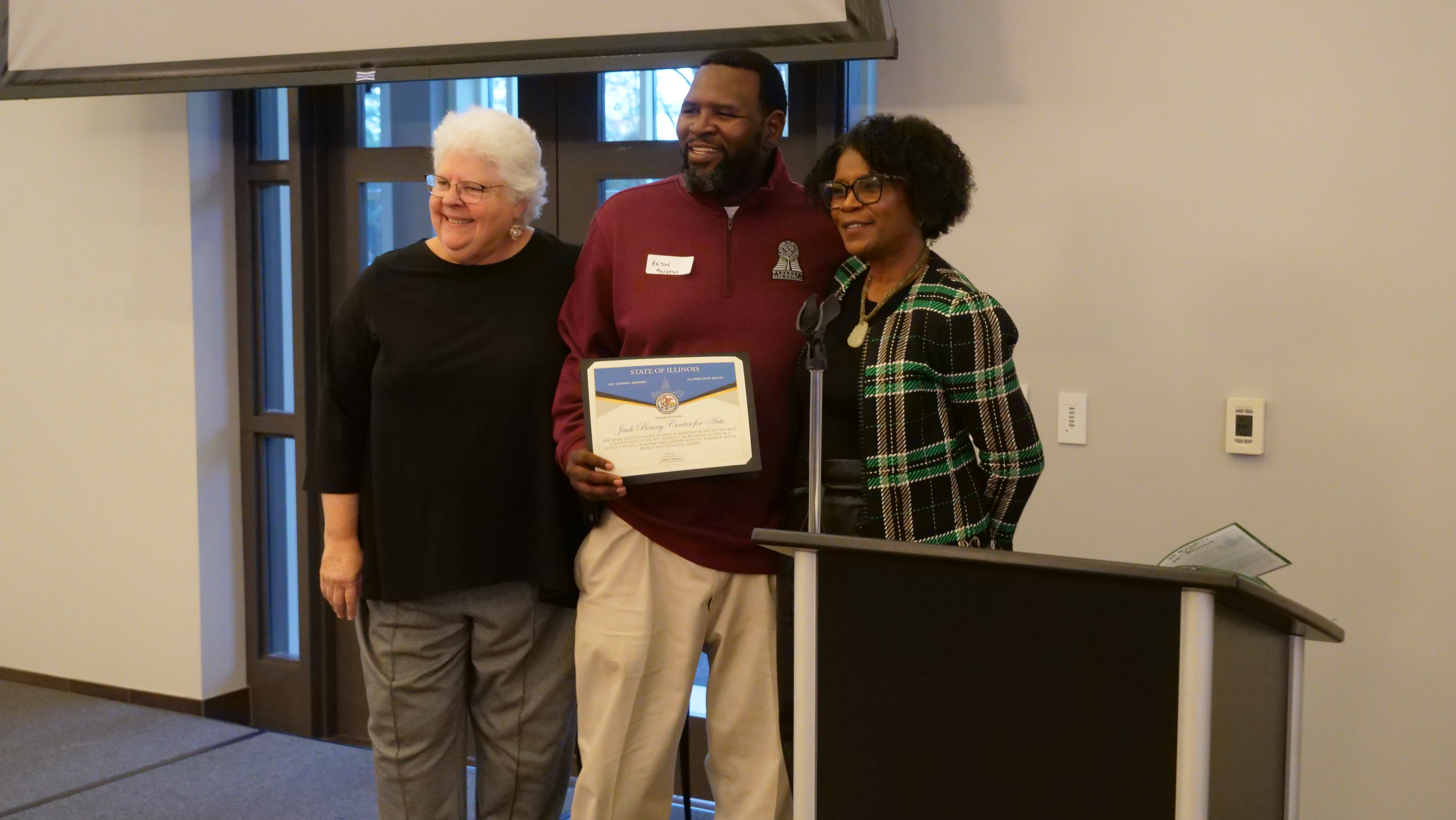 VERNON HILLS – State Senator Adriane Johnson hosted a reception celebrating the 30 Wonders of the 30th District guide. The guide highlights opportunities for indoor and outdoor recreation, exploration, education and more at some of the most beloved spots around the 30th Senate district.
"The 30th District is a beautiful and diverse area with many parks, restaurants and experiences that often get overlooked," said Johnson (D–Buffalo Grove). "It is important that we share and celebrate our wondrous community."
Johnson's office published the 30 Wonders of the 30th District guide to celebrate and uplift public amenities, parks, monuments and other experiences around the district. Residents and visitors of the 30th District can utilize the project to explore their home communities and rediscover the interesting history, artistic vibrancy, social energy and stunning nature in their own backyard. The reception gave Johnson the opportunity to publicly recognize and congratulate the various organization on their work in the district.
"I am proud of the work of each organization that makes the 30th District such a vibrant place to visit and live," said Johnson. "The work that they do helps preserve the beauty and history of our community."
In light of the success of this project, Johnson announced a continuation of the project to highlight 30 people of the 30th District. She will release more details at the turn of the year. To view the 30 Wonders of the 30th District guide, click here.
To view Johnson's remarks from the 30 Wonders of the 30th District reception, click here.