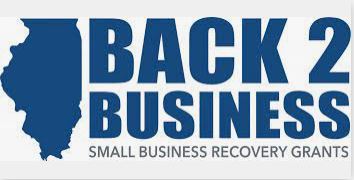 WAUKEGAN – Local businesses in Cook and Lake Counties were awarded more than $4.7 million in funding from the Back to Business program thanks to advocacy and support from State Senator Adriane Johnson (D-Buffalo Grove)
"Small businesses have continuously bounced back despite the issues in supply or other pandemic related burdens," Johnson said. "Grant programs like Back to Business have been vital to keeping the doors open of thousands of small businesses across the state, and especially those in Lake County. I am proud to have supported this initiative in bringing additional resources to the area as our economy continues to recover."
The B2B grants are awarded by the Illinois Department of Commerce and Economic Opportunity using funds allocated to them by the American Rescue Plan through last year's state budget.
So far – thanks to strong support from Senator Johnsoon – DCEO has provided $200 million in B2B grants to small businesses throughout the state with an emphasis on disproportionately impacted areas. With nearly $50 million left to go, more businesses will have the opportunity to get a share of the relief funds.
Grants will continue to be awarded on a rolling basis. Visit the DCEO website for more information on the B2B program or check the status of an existing application by logging into the portal.