BUFFALO GROVE – State Senator Adriane Johnson (D-Buffalo Grove) recently honored nearly 600 Lake County high school students who were named 2021-22 Illinois State Scholars by the Illinois Student Assistance Commission.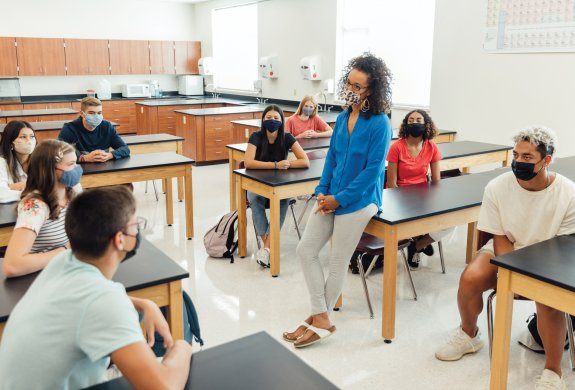 Illinois State Scholar winners rank in approximately the top 10% of the state's high school seniors from 676 high schools in all 102 counties. Selection is based on a combination of standardized test scores and class rank or unweighted GPA at the end of the student's junior year. ISAC works in conjunction with the students' high school guidance counselors to determine the winners.
"Our community is beyond fortunate to have so many bright and hardworking students in our classrooms," Johnson said. "Even in the face of so many unprecedented challenges during the COVID-19 pandemic, these students remained dedicated to success. I am thrilled to see them recognized on the state level for their perseverance."
The Scholars from the 30th District include 597 students from six area high schools, including Adlai E. Stevenson High School, Carmel High School, Cristo Rey St. Martin High School, Mundelein High School, Vernon Hills High School and Waukegan High School.
Recipients of the award will receive a congratulatory letter from ISAC, and a Certificate of Achievement will be sent to their high school. State Scholars will also receive a digital badge issued by ISAC that can be displayed on online profiles, exhibited on social media, and shared with prospective colleges and employers.
"Being named an Illinois State Scholar is not only a testament to a student's academic abilities, but to their work ethic and commitment to excellence," Johnson said. "I want to thank each and every one of these students for making their families and communities proud."
More information about the State Scholar program can be found at ISAC's website.