SPRINGFIELD – School districts could move forward from the pandemic without worrying about funding cuts due to temporary low enrollment under a measure sponsored by State Senator Adriane Johnson (D-Buffalo Grove), which has passed both chambers of the Illinois legislature.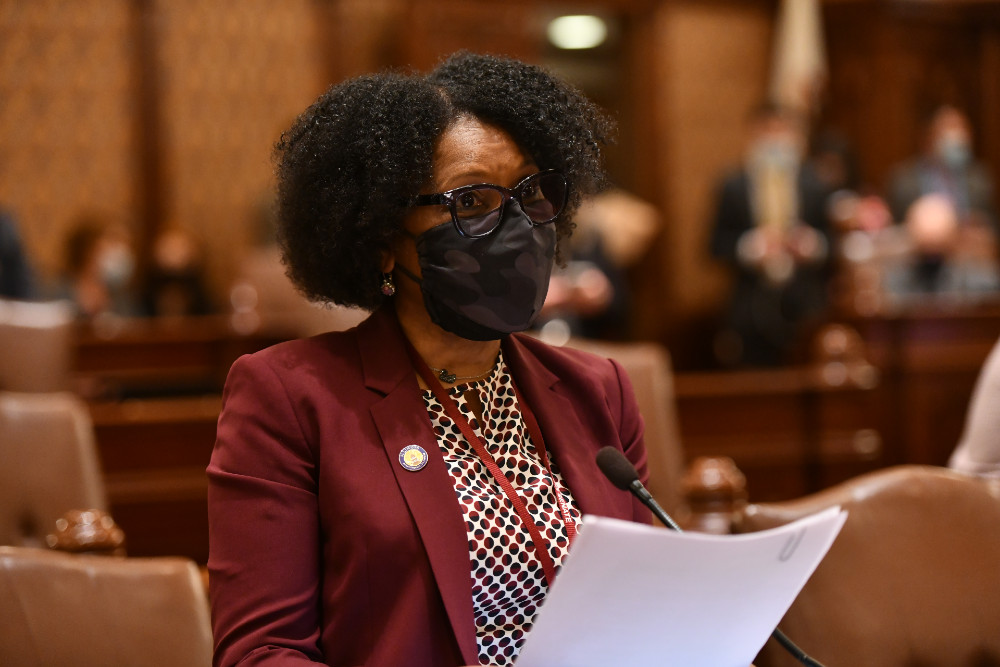 "Our teachers and administrators worked overtime to adapt to remote and hybrid learning during the COVID-19 crisis," Johnson said. "To cut their funding now would be to pull the rug out from under them just when they are beginning to recover."
Currently, the school funding formula uses average student enrollment over the previous three school years to determine the amount of money districts receive. To lessen the impact of the COVID-19 pandemic on schools' budgets, Johnson's legislation would allow school districts to calculate their average student enrollment based on pre-COVID levels.
Under the measure, districts could choose to use attendance records from the 2019-20 or the 2020-21 school year, whichever is greater, in their funding formulas to ensure they don't lose out on crucial dollars as a result of the temporary drop in attendance some schools experienced during the pandemic.
"For many kids, school was a lifeline to the outside world during the pandemic," Johnson said. "It's important that our districts don't miss out on a single cent as they make the transition back to the classroom."
Senate Bill 813, an initiative of Waukegan School District #60, passed the Senate in April with bipartisan support and advanced out of the House Thursday with a vote of 75-39.