WAUKEGAN – State Senator Adriane Johnson (D-Buffalo Grove) is reminding Lake County residents that Waukegan's drive-thru COVID-19 testing site is now also accepting walk-ups and is encouraging everyone to get tested.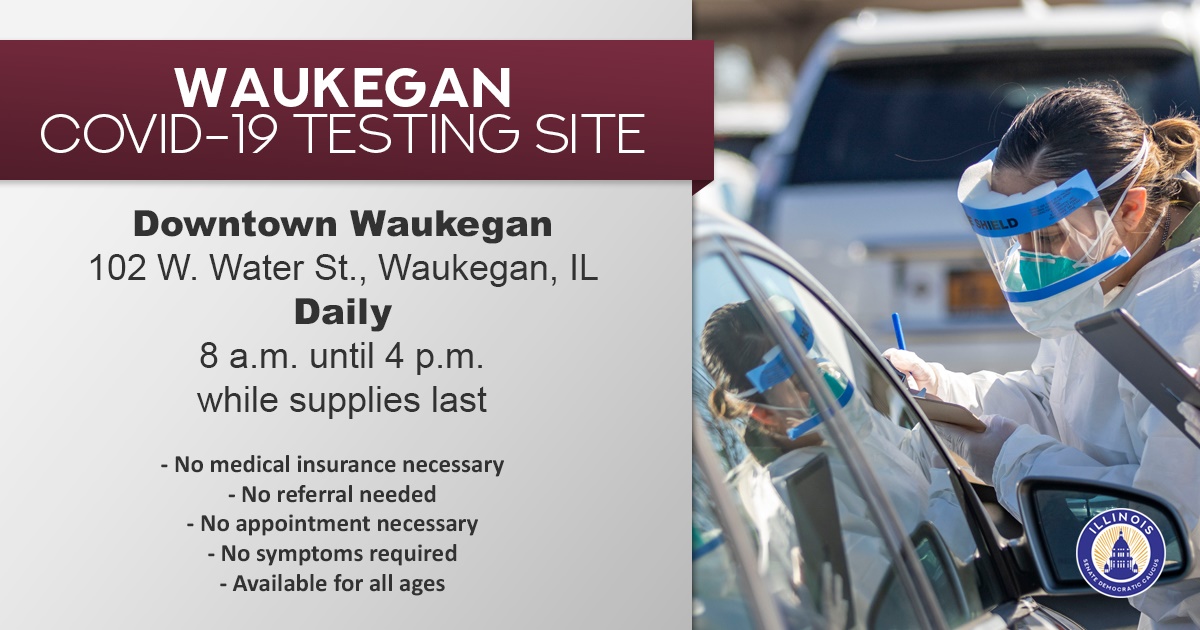 "I'm glad to see that this critical testing service is now more accessible than ever before," Johnson said. "It's still essential that we continue to test for this virus to understand its presence in our community and the rest of the state. If you're experiencing symptoms or may have come in contact with COVID-19, I encourage you to stop by and get tested."
The site is still located at 102 W. Water St., and testing is available from 8 a.m. until 4 p.m. daily while supplies last.
A person receiving a walk-up test, should enter off Genesee Street and follow the line marked by orange cones. If arriving by car, anyone who wants to be tested must be seated at a functioning window. Once in line at the testing site, everyone must stay in the car.
While this is free service, people will be asked to show photo identification. Due to the demand for this service, there could be significant wait times associated with the drive-thru community-based testing site.
For additional information related to COVID-19, please visit www.dph.illinois.gov. COVID-19 questions can also be answered at any time of day by calling the COVID-19 hotline at 1-800-889-3931 or emailing This email address is being protected from spambots. You need JavaScript enabled to view it..
For a full list of testing sites in Illinois and for contact information and guidelines on eligibility for testing, visit https://coronavirus.illinois.gov/s/testing-sites.