VERNON HILLS – As the state continues to see a resurgence of COVID-19 cases, State Senator Adriane Johnson (D-Buffalo Grove) is urging Lake County residents to take advantage of a free mobile testing site coming to Vernon Hills Thursday.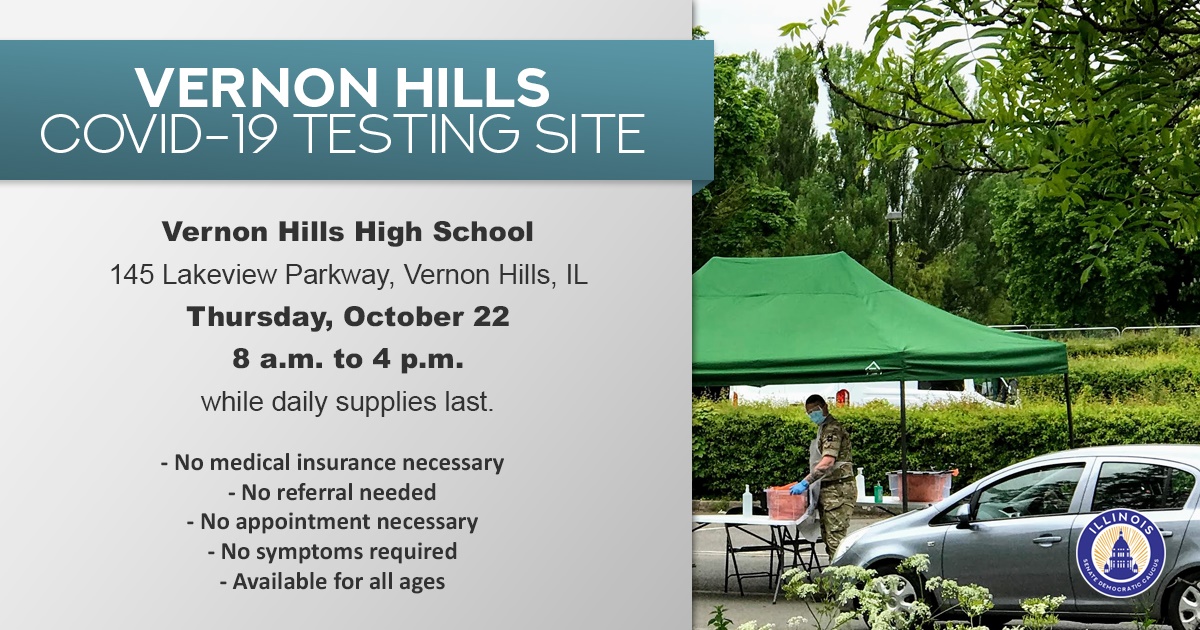 "Getting tested if you've been exposed to the virus, have traveled or feel ill is vital to reducing the spread of COVID-19," Johnson said. "The free mobile site gives Lake County residents quicker and easier access to testing that will help keep themselves, their loved ones and their communities safe and healthy."
The Illinois Department of Public Health will set up a COVID-19 mobile testing site at Vernon Hills High School, located at 145 Lakeview Parkway, Thursday from 8 a.m. until 4 p.m.
Anyone will be able to get tested at the site for free, regardless of symptoms. No appointment is necessary, but daily testing supplies are limited, so residents are encouraged to visit early.
The most common symptoms of COVID-19 are fever, cough and shortness of breath. Other symptoms may include chills, muscle pain, headache, sore throat and new loss of taste or smell.
However, people with COVID-19 can spread the virus before they start showing symptoms, and some individuals may be asymptomatic. For this reason, IDPH recommends testing for anyone who has recently been part of a large gathering or has been in contact with someone who has tested positive for the virus.
For more information about COVID-19 testing, visit http://www.dph.illinois.gov/testing.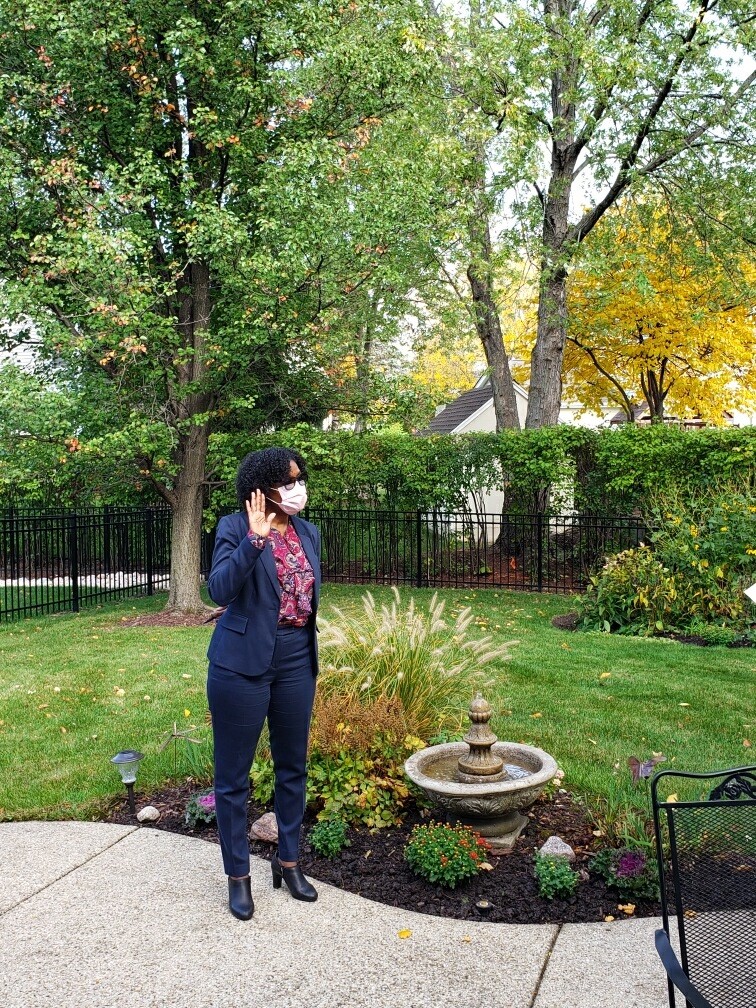 BUFFALO GROVE – Adriane Johnson, a lifelong servant and volunteer in the northern suburbs, was sworn in as the first Black state Senator to represent the 30th Legislative District Sunday.
"I'm truly honored and humbled by this entire experience," Johnson said "We have a lot of important issues to tackle this year, and I'm ready to serve the residents of the 30th District."
As the current commissioner of the Buffalo Grove Park District Board and the president of the Buffalo Grove-Lincolnshire Chamber of Commerce, Johnson had dedicated her life to serving the residents, small businesses and local parks of the northern suburbs. Prior to her current job, Johnson served as the president of the Buffalo Grove Park District.
Johnson is also currently the chair of the Illinois Association of Park Districts' Board of Trustees, a member of the Buffalo Grove Board of Fire and Police Commissioners, a member of the Rotary Club of Buffalo Grove, and a volunteer with the Taproot Foundation.
She received a Bachelor of Arts degree in Liberal Studies from Columbia College and a Master of Jurisprudence in Business Law from Loyola University Chicago School of Law. She lives with her husband, Bruce, in Buffalo Grove. The couple has an adult daughter who lives in Chicago.
Johnson, who is familiar with Springfield from her time working with IAPD, said she is excited to return to the Capitol this fall in a new capacity and fight for the needs of all Illinoisans.
The 30th Legislative District includes all or part of Waukegan, Buffalo Grove, Vernon Hills, Mundelein, North Chicago, Wheeling, Gurnee, Park City, Lincolnshire, Riverwood and Beach Park.