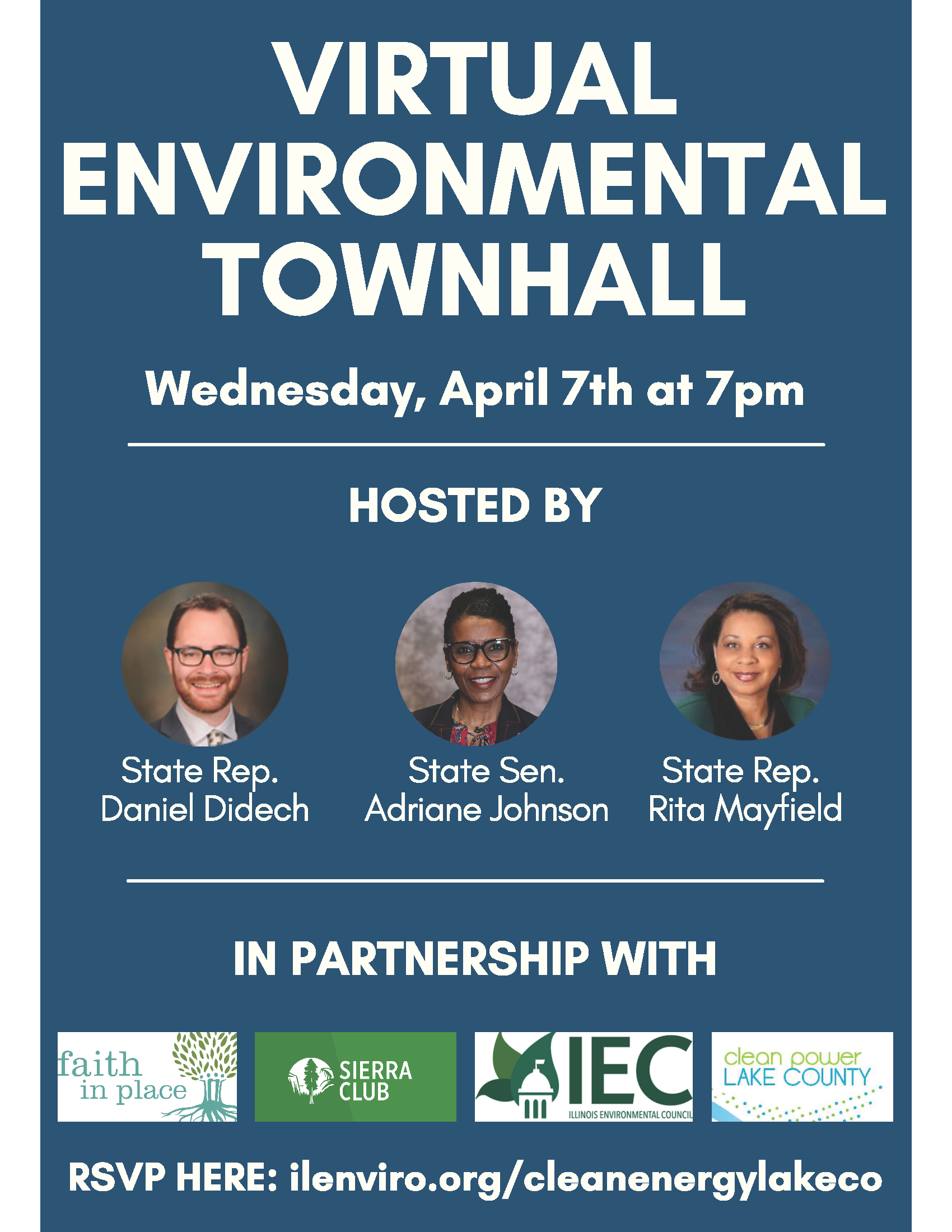 BUFFALO GROVE – To answer residents' questions about clean water access, conservation efforts and the community's clean energy future, State Senator Adriane Johnson (D-Buffalo Grove) is joining fellow legislators and energy policy experts for a virtual Environmental Town Hall on Wednesday, April 7 at 7 p.m.
"Illinois possesses unique and beautiful natural spaces, but climate change puts wildlife and landscapes—not to mention our own personal health—at risk," Johnson said. "I'm looking forward to engaging with residents to discuss how Illinois can 'go green' and secure a cleaner, healthier future for the next generation."
Johnson will be joined by Lake County State Representatives Daniel Didech (D-Buffalo Grove) and Rita Mayfield (D-Waukegan), as well as representatives from the Illinois Environmental Council, the Sierra Club Illinois Chapter, Faith in Place and Clean Power Lake County.
Panelists will talk through some of today's top environmental issues and discuss the latest environmental policy proposals in the General Assembly and their potential impact on Lake County.
"Environmental policy is ever changing in response to new research and advancements in clean energy technology," Johnson said. "I urge anyone interested in environmental justice and climate change to join the conversation and learn about the most cutting-edge initiatives to fight the climate crisis in Illinois."
The free town hall will be held via Zoom. Register here to receive login information.